The Book of Visitations of Glory
Issue Twelve | Feb 2008
Cursed by Avánthe
by Krista Donnelly
Author's Introduction
I've used Guardians of Order's Tékumel: Empire of the Petal Throne (2005) as my rule set. The characters were created using the Middle Way, High Magic option with the default age of the characters changed to 15 to reflect the harsh life out in hills. Much of the background on the Kúrt Hills comes from Adventures on Tékumel Part Two/Volume Two: Beyond the Borders of Tsolyánu (M.A.R. Barker, Theatre of the Mind, 1993), pp. 16-25, where you go hunting in the Kúrt Hills with your clan-uncle, and from Deeds of the Ever-Glorious: Histories of the Tsolyáni Legions (M.A.R. Barker, Adventure Games, 1981), pp. 55-56 and 72-74. I've taken the basic facts from the legion history and fleshed them out in ways that may or may not be canonical. I've also taken certain revelations from the Adventures book and speculated on what effects this may have had for the Kúrtani involved. The adventure is set in 1064 A.S., two years after Kanmi'yél Nikúma III, Scourge of Vimúhla, ascended to the Petal Throne.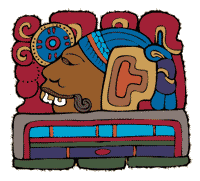 GM's Introduction
The village is suffering from the departure of six of their young men, a blow that leaves them with only 31 adults, many of them widows, to support 17 children. This problem is due directly to the recruiting efforts of a Warrior of the Blue Shield company that's in the area, and the disillusionment suffered by one of the patriarch's sons upon learning that his father intended to live forever through the use of an Eye of Bestowing Life. This loss of manpower is compounded by the fact that the area has suffered from a drought all year long and game is becoming scarce. The scarcity of the game is due partly to the drought as the animals scatter further afield in search of water, partly to the tribe's unwitting competition with the Blue Shield company for food, and partly to the predations of a pair of zrné that have returned to the area. The blame for the drought can be laid directly at Sátu's feet, though he's unaware of the fact.
You should hand out to your players the page entitled, Recent History of Your Troubles, to bring them up to speed on events. Depending on your players and how much of an information dump they can tolerate, you may also want to hand out the Village Population sheet. The handouts are located at the end of the scenario.
Players' Introduction
It's dinner time. The entire tribe is lounging around the communal fire pit, eating the meager meal of roots, grasses and small stringy, pieces of meat. The children cluster in groups behind your backs, avidly watching as each morsel makes its way into your mouth. They will not eat until later. The latest hunting party returned this morning and laid down their puny haul – barely enough to feed the tribe until the next hunting party is dispatched and returns. Disappointment and shame hang in the air as this effort came from the most experienced hunters – the elders Ra'tém and Utém, the dependable Ketán and the normally carefree Ta'á. Upon their return, the patriarch Ka'á called the elders together in his hut for an extended meeting. It's hard to tell the outcome as you glance their way. Ka'á is as unreadable as ever, Ra'tém and Utém look uneasy and Ta'áv is gazing as blankly into the fire as he does into the sun. Finally Liné, the eldest of the widows, turns around and calls the children forward. It's too early in the meal for them to eat, but nobody challenges her breach of etiquette.
Ra'tém and Utém clap their hands to command attention. The chatter dies down as everyone looks to the elders. Ka'á stands but before he can speak, Ta'áv slowly rises. Ta'áv opens his mouth as if to speak, then closes it. He turns, walks away from the fire pit and disappears into the darkness surrounding the huts. Ka'á frowns briefly and then turns back to you and speaks:
"It's clear that we have angered our Lady Avánthe. All this year she has not sent the rains, and our women's crops wither in the fields. She sends the animals away from us, frustrating even our best hunters. We must atone for whatever offense we have caused. There is a way, a ritual, though it is not well known – the Urgent Supplication of Ultimate Devotion. Our priestess Ainé will need to consult with the holy hermit Ainú. And afterwards, we will need to celebrate in a proper fashion. Our young hunters, the future of our tribe, will accompany Ainé and also receive the blessings of our Lady. Then, they will have a successful hunt. The rains will come again, and we will be restored in the eyes of our Goddess. We call upon Ka'ám, Ta'áku, Dái and Sátu to go forth now and serve the tribe in this endeavor."
The Story of the Disappearance
Fa'át and some others went out hunting in preparation for the feasting that accompanies the Intercalary Days. To their great misfortune, they were ambushed by a pack of zrné. They fought hard but their fates looked grim until they were rescued by the Warriors of the Blue Shield. The kási of the company of legionnaires praised their prowess and bravery and invited them to a meal. While they ate, he attempted to recruit them. He stressed that the honor of the Kurtáni and the Lady Avánthe were bound up in the continuance of the legion until a Stability-worshipping emperor again sat upon the Petal Throne and would recall them. Fa'át was intrigued but demurred, citing his obligations to his tribe. In truth, though, he mainly thought about his upcoming elevation to the Council of Elders. With his refusal, the enthusiasm of the others died down. The kási encouraged him to think about it some more and gave him the location where his company was currently camping.
On the last of the Intercalary Days, Fa'át and his brother Ta'áv were inducted into the Council of elders. There the great secret of the tribe was revealed to them. The other two elders, Ratém and Utém, were not their fathers [uncles] but their half-brothers. Their father, the patriarch Ka'á, was not in his 40s, but over a hundred years old. He spun a tale for them about his youth and how he found a legionnaire dying by the side of a pool. On learning that Worm-loving troops had attacked him and stolen a great treasure, they set out in pursuit. They overtook the troops and a great battle ensued. Many men of the tribe died that day, but the Sárku worshippers were slain to the last one. They searched the bodies, and then burned them all. Ka'á found the great treasure – an Eye of the ancients. By accident, he also immediately discovered what it did when he pressed the stub and saw one of the fallen soldiers come back to life, youth and vigor flooding his body. Ka'á hastily cut his throat before he could leap up and starting fighting them again.
Up to this point, Ka'á's story was true. From here onwards, it diverged from reality. He said that the remaining Strong Bow hunters decided that this gift should not be wasted, but be used on the elders of their tribe so that the whole tribe would prosper under their continued guidance. But when they returned to the village, the elders feared this great gift and turned them down. Only Ka'á went on to become an elder and then was brave enough to have it used on him when he died. But the offer of the gift is still open to all who join Strong Bow's Council of Elders, including Fa'át and Ta'áv now.
The true end of the story is much darker. The surviving men argued and decided to save the charges for themselves, not even reviving their fallen clansmen. Who knew how many charges were left? Each one might be the last. Over the years, as each man died, the survivors again and again decided against reviving them, hoarding the Eye's charges. When Ka'á grew old, he hid the Eye and spoke with his sister Maliné who had married outside the tribe and lived away from the village. He made her promise to come immediately on news of his death, find the Eye and use it. She did so, though it was a narrow thing, almost too late. From then on, he decided to bring a small circle of relatives in, bound by an oath to revive each other. He began building this circle by bringing in his sons Ratém and Utém as elders, and then not filling other elder slots until sons from his new wife grew old enough to be inducted. With Fa'át, Ta'áv and Ka'ám, his youngest, brought into the leadership, the circle would be complete.
It worked wonderfully with Ratém and Utém who supported him completely when he told them his plans. But Fa'át and Ta'áv were shocked. To Fa'át it was an abomination, an affront to Avánthe's cycle of life and a guarantee that he would never emerge from beneath his father's thumb. The knowledge propelled him to reconsider the kási's offer to join the Warriors of the Blue Shield. Without telling the other men the reason behind his change of heart, he easily persuaded them to join the adventurous and noble life of a legionnaire in hiding.
Ta'áv was not a warrior. He hadn't been hunting with his brother on that fateful day. He shut down on receiving the news of the unnaturally long life of his father. Always a sensitive soul, once Fa'át left, he carved the symbol of Drá into his chest and went into a near catatonic state from which he has not yet emerged.
After several months without hearing from the men, and lacking any trail to follow, Ka'á declared them dead. To provide for and comfort their widows, he immediately arranged their remarriages as second wives to the elders Ra'tém and Utém. They have acquiesced in this arrangement, more or less unhappily.
The History of the Warriors of the Blue Shield
Expunged from the record and declared 'a foe of the Imperium' in 1062 A.S. by Kanmi'yél Nikúma III, the Scourge of Vimúhla, the legion believes its fate is revenge for the fact that the Kúrt Hills supported no faction in the civil war at the start of the century, but withdrew into a state of autonomous self-governance. Distrusted by the Change-worshipping emperors that followed Shaíra Sú, both the Blue Shield and the Legion of the Inverted Hand had been stationed at home for years when the civil war broke out. When Kanmi'yél Nikúma I emerged victorious, he came with his loyal legions and began the pacification of the Kúrt Hills, burning villages and killing those who resisted. Both Blue Shield and Inverted Hand rose to the defense of their countrymen and fought him, defending their homeland the best they could. They held out for several months but eventually his force overwhelmed them, and they laid down their arms and pledged their loyalty to him. His reign proved short. His successor, Kanmi'yél Nikúma II, felt the unity of the empire was too fragile to pursue any domestic grievances. Thirty years later, however, Kanmi'yél Nikúma III ascended the throne and flexed his muscles. He built up Flame legions, restoring old ones and creating new ones, and demolished Dark legions, such as the Battalions of the Seal of the Worm. In the midst of this activity, he took the time to disband the two Kúrtani legions that had dared to stand against an emperor. Inverted Hand accepted their disbanding, but Blue Shield was too proud. Remnants of the legion went into hiding in the remote regions of the hills, earning them the label 'foe of the Imperium'.
Companies are scattered throughout the hills, hunting to survive and recruiting new members from the tribes. They do this quietly, without the tribes' knowledge, in an effort to protect them from the emperor's fury should he learn of their continued existence. In return, they attempt to protect the tribes by hunting the most dangerous of the predators in the vicinity.
Historically, Blue Shield made the wiser choice in the short term. The first Stability-worshiping empress to sit on the Petal Throne after the civil war, Janúle, She of the Blue Goddess, brought the Warriors back and forgave them in 1123 A.S. In contrast, it took several more centuries before Inverted Hand was restored by Hejjéka I, the Replacer, in 1322 A.S. However, in the long run, their fervent devotion to the Goddess did not serve them well. The next Sárku-worshipping emperor, Dúrumu, the Copper Blade of Sárku, disbanded them 'as being of no further service to the Imperium'. In contrast, Inverted Hand survived Dúrumu's reign, albeit by being assigned to the Chákas and given the most dangerous and difficult tasks.
The Cause of the Drought
The player Sátu is in possession of an extremely powerful artifact, a seemingly humble leather jerkin known as the Embrace of Kurritlakál [see Sátu's character sheet]. He's unaware of its true nature, that it's a portal to another dimension. Whenever a Sárku or Durritlámish worshipper wears the jerkin, they are linked to the Demon Lord Kurritlakál (or perhaps, one of his minions speaking for him – it's unclear). While the wearer is in contact with the demon plane, he is not just receiving advice and mentoring in spells and suffering from hearing more than is desired from the dead, he is also keeping open a link to Tékumel's plane. Kurritlakál is taking advantage of this rich source of extra-planar energy and draining it for his own purposes. This regional loss of energy is manifesting as the drought (a Desiccation of the natural ecosystem). It's so severe this year because of the amount of time Sátu has kept the connection wide open as he learns his spells. In the hands of a powerful magician, this artifact is only worn and utilized under powerful wards to prevent this siphoning off of power.
The drought can be cured by removing the Embrace from Sátu. It can also be cured through the Urgent Supplication of Ultimate Devotion in that Lady Avánthe, in her wrath at receiving a human sacrifice, will send her Spirits of Water to chastise those who offend her so. The Spirits will bring howling storms and rains and sever the link to Kurritlakál's plane. However, as long as Sátu keeps open the link by learning new spells, the drought can return.
Motivations of Ka'á, Ra'tém and Utém
Ka'á, Ra'tém and Utém have all been affected profoundly by the Eye of Bestowing Life. They feel deeply that the gods of Tékumel are very real and active, even more so than most Tekumelyáni. When he was a young man, Ra'tém resurrected his father. Seeing the dead man come back to life and arise youthful and vigorous put Ra'tém in awe of Ka'á, the Eye and Avánthe. He and Utém (who was at a very impressionable age) feel that just as Avánthe gives life to the natural world around them, she must have given life to Ka'á. They believe that the Eye is merely a convenient way for her to express her will. Nothing will shake Ra'tém and Utém's loyalty to their father. They trust in him as a mouthpiece of the Goddess.
Ka'á does believe that the tribe has offended Avánthe and must atone. It's the only thing that explains all their recent troubles to him. However, he does not see his use of the Eye as the source of that offense. Instead, he sees his sons' rejection of the Eye and the life it offers as the source of the offense. He has interpreted this rejection as evidence that they are both demon-ridden. He lives in fear of Fa'át returning with troops from the emperor to steal back the 'great treasure', or Ta'áv wandering off and spreading the news of its existence to all and sundry. Since he can't do anything about Fa'át, and so far has hesistated to take action against Ta'áv, he's convinced himself that sacrificing the odd Sátu (who also must be demon-ridde—and for once, he's right!) will appease the Lady.
From conversations in his youth with Gayán, an Avánthe priest from Haumá and the brother of the hermit Ainú, Ka'á knows about an obscure Avánthe ritual that originated in these hills many centuries or millennia ago. Called the Urgent Supplication of Ultimate Devotion, he feels it will bring Avánthe's blessing back and cleanse Sátu of whatever demons are riding him. The Urgent Supplication calls for a human sacrifice to be made out in the fields in much the same manner as a normal sacrifice of flowers or fruit would be made.
At the meeting that Ka'á called when his best team (in his estimation) returned virtually fruitless from the latest hunt, he convinced Ra'tém and Utém that it is their duty to rid the village of all that offends Avánthe. He centered his talk on Sátu – the useless, sullen outsider that the widows adopted. He told them about the Urgent Supplication, that it was used in antiquity to end a drought. Sacrificing Sátu in this manner would both cleanse him from offense and benefit the village. Ra'tém and Utém are won over by his argument. Ta'áv remains silent, frowning slightly. Ra'tém and Utém's only caveat is that it is vital that the ritual be performed correctly. Thus, Ainé needs to consult with the hermit Ainú beforehand. Ka'á concurs.
Ka'á's murder of Ta'áv is a spur of the moment decision born out of fear when Ta'áv looks like he's going to speak against his father and ruin everything during the speech at the fire pit. Ra'tém and Utém will immediately suspect Ka'á and attempt to talk with him privately to hear his reasoning after the murder. They will not be hard to convince that it was necessary.
Ka'á
Patriarch, Strong Bow, 114 years old [physical age is 43]
Str: 4, Dex: 4, Int: 4, Psyche: 3, Willpower: 8, Charisma: 7
Initiative: 15, Combat Value: 4, Health Points: 60, Shock Value: 12, Magic Resistance: 4, Respect: 5
Attributes: Base Cunning, Decisive 1, Good Reputation 1, Older 6 Defects: Arrogant 2 (believes Int is a 6), Secret 2 (The Eye), Secret 2 (Betrayal of others over the Eye), Responsibilities 2, Vow 2 (Live forever), Xenophobe 2
Skills: Language (Thu'úsa, Spoken) 2, Language (Tsolyáni, Spoken) 2, Knowledge (Kúrt Hills) 2, Etiquette (Low Clan) 3, Analysis 4, Charm 3, Hiking 1, Hunting 3, Intimidation 3, Medical 1, Observation 5, Planning (Clan) 3, Ritual (Avánthe) 1, Tracking 1
Dagger 4, damage x 2
Short Sword 5, damage x3
Long Bow 3, damage x5
Ka'á's skill levels represent three lifetimes of living to late adulthood. He keeps the Eye of Bestowing Life on him at all times now, in a pouch carried around his neck. He will never give it up.
Events
Aftermath of Ka'á's speech
Have everyone make an Observation or Etiquette roll: When each hunter is announced, there's a polite snapping of fingers and the elders nod approvingly in their direction. However, no elder makes eye contact with Sátu when he's announced.
Give notes to Ka'ám, Ta'áku and Dái: You don't understand why Sátu is part of the group. He's the worst hunter in the tribe and will only be a hindrance.
Give the following note to Sátu: What are the elders thinking? You're the worst hunter in the tribe. This can't end well.
Give the following note to Ainé: You have no idea what Ka'á is referring to. As far as you know, there is no general "atonement" ceremony in the Lady Avánthe's rituals, and you've never heard of the Urgent Supplication of Ultimate Devotion.
Ka'á disappears immediately after his speech. He cannot be found by any player character nor will any NPC know where he has gone. The general response to queries about his location will be: "He's around here somewhere. Have you checked his hut?"
If anyone attempts to question the choice of hunters, in particular the inclusion of Sátu, they'll receive a stern lecture from Ra'tém, Utém or their wives about following the council's leadership and trusting in the wisdom of the patriarch. Other adults will shake their heads, puzzled, but allow that the patriarch must have his reasons. Liné will openly criticize it, and Za'üt will mutter that the boy's hopeless but no one will support disobeying Ka'á.
If anyone goes looking for Ta'áv before sufficient time has passed, go to the Murder of Ta'áv section.
General reactions:
1. Diné will come up to Ainé and beg to be allowed to accompany her. If Ainé turns her down, she'll go to Ka'ám and offer to organize and lead the pack haulers. "You'll need someone to set up a trail head camp, and then haul back all the meat you will kill. With all of you men hunting, it's up to us women to do it. I'll organize everything. Just give me a chance!"
Diné can do as she promises. She'll get all the necessary supplies ready and recruit the other four adult, unmarried women as fellow haulers. This position is generally carried out by the youngest men in the tribe, supervised by an older man past his prime. However, desperate times call for desperate measures.
Diné has ulterior motives, as will be seen later.
2. The widow Liné will search out Sátu. She's always shown the most interest in him. She'll pull him aside and offer advice. "Don't be an idiot. Don't get close to any of those animals. You just let the others do the work and then offer to haul the carcass back to the trail head camp. No sense in taking any chances."
3. The four oldest boys will swarm around Dái and Ka'ám, asking where they will hunt and what they will hunt. They will ask to be allowed to come along, and demonstrate their sword skills. Ra'tém's son will play the "I'm your brother!" card on Ka'ám. They will use as an argument that they demonstrated their knife ability by skillfully skinning and boning the carcasses when they last served as the pack haulers for a hunting expedition.
4. Za'üt will approach Ta'áku. "Keep your eyes and ears open. You'll spot anything long before the others do. Listen to the rényu and trust his instincts. Keep in mind that if we are cursed by Avánthe, you're likely to suffer misfortune until her blessing is restored."
This section will end when the rényu Razhí hears a keening cry from the outskirts of the village. After he chooses to respond, Ma'átu's cry will be loud enough for others to hear if they make a Psyche check. If Razhí isn't being played and no one makes the roll, then La'él, Za'üt's wife will hear him and alert the others. It will not be immediately obvious what the sound is (except to Razhí). Everyone should make an Intelligence check to figure it out. "It's disturbing due to the note of despair and fear in the voice."
Murder of Ta'áv
Immediately after his speech, Ka'á will slip off in the direction Ta'áv went. He will find him standing out among the stunted crops, staring into the forest. Ka'á will try and coax him into conversation. When Ta'áv doesn't respond, he'll swear, "Damn your demon-ridden soul!", grab his hair, pull his head back and slit his throat with his dagger. He'll then let Ta'áv's body drop to the ground, cross out Drá's symbol on Ta'áv's chest with his knife and crudely carve Avánthe's symbol above it. Then he'll clean his dagger off in the dirt beside the body and slip away back to the fire pit.
If anyone tries to follow Ta'áv during or immediately after the speech, they will be intercepted by Ma'átu. He will grab their shoulder, pull them around to face him and lean in closely to whisper intensely to them along the lines of, "You must not disturb him! The gods speak to him, have touched him!" If he succeeds in engaging them in conversation, then Ka'á will have time to do all that's outlined above. If the player shakes him off right away, then he will turn around just in time to see Ta'áv's body slumping to the ground, and a figure disappearing into the darkness. (There are no moons out tonight.) Ma'átu will then rush over and begin keening over the body as described below. [Note: if Razhí is out here, then he will see clearly and know exactly who the figure is.]
If no player tried to follow Ta'áv, then Ka'á will be seen only by Ma'átu. Unknown to him, Ma'átu is in the fields as well. He'd crept away after Ta'áv in the middle of Ka'á's speech, but was too shy to approach and try and talk to him. Witnessing the murder shocks him into momentary silence. When Ka'á disappears from view, he'll rush over, clasp the body and start keening, rocking back and forth.
Depending on the actions of those who hear his keening, everyone will soon rush out to the scene of the crime.
Ma'átu will not be able to speak for a while.
The superstitious widow Nulé will accuse him of the murder. She will point out that he was always hanging around Ta'áv. "Trying to work up his nerve to murder him, no doubt."
Everyone should make an Intelligence roll to see if they remember seeing him during or after Ka'á's speech.
His sister Diné will defend him. "He doesn't carry around a dagger. He can't bring himself to eat meat – how could he kill another man if he can't even kill an animal?"
The village will divide into two camps arguing that he's never been right in the head and is capable of anything (Nulé's camp) or that he's never been right in the head and isn't able to do anything (Diné's camp).
Ketán will point out the Avánthe symbol carved in his chest (if it's there) and ask Ainé what it means.
Ra'tém and Utém will remain silent and fail to take any action. They are quietly in Diné's camp and suspect Ka'á.
Ka'á will stay in the background. If the players don't try to investigate or sway the crowd, he'll send Za'üt over to pull Ma'átu off the body and take him away to be confined in the prisoners' hut. He will try to avoid being seen by Ma'átu.
Investigating the murder
Intelligence rolls will show that there's enough time for anyone to have slipped out after the speech and committed the murder, unless someone can vouch for having conversed with them.
Only Ta'áku is a good enough tracker to check the approaches to the field that led away from the village to see if someone from outside may have come in and killed him.
Razhí can make a smelling Observation check to see whose scent he detects if he gets there before the village swarms the area (will detect Ka'á's scent).
If anyone accuses Ka'á based on Razhí's statement, he'll spin that his scent is on Ta'áv because they spent so much time together today in the meeting (it won't be on Rat'ém and Utém, if Razhí cares to check).
If a player is investigating the scene, he'll realize that there is no murder weapon.
If Ainé is asked about the sign, she'll be puzzled by it. This is not a standard part of Avánthe rituals.
If a player tries to recall who seemed upset with Ta'áv in the past, a successful Intelligence roll will reveal his parents, Ka'á and Liyása. Liyása in particular used to hassle him in the early days, scolding him as he lay there and accusing him of behaving ignobly.
If the players resist having Ma'átu hauled away (Diné will appeal to Ainé for help), and try to persuade him to talk, Ma'átu will say nothing (because of Ka'á's presence) except, "He said his soul was demon-ridden. It's not. It's not. It's god-ridden."
Sátu can feel Ta'áv's presence, but he's as silent in death as he was in his last months of life. If he starts expending health points to question him, then Ta'áv will speak. Ta'áv will waste time (and Sátu's health points) by questioning how he's doing this and then recoiling in horror once he realizes Sátu must be a Worm-worshipper. Between all this, he'll answer questions about why he turned to Drá worship and who murdered him. In the end, he'll beg to be allowed to proceed on the Isles of Teretané and not to be raised as an undead thing. [This is to plant the idea that Sátu can do this, if the player hasn't realized it already.]
If the players can question Ma'átu away from Ka'á, he will haltingly tell what he saw. He'll swear it was Ka'á, but if pressed on the issue will have to admit that he was some distance away.
Questioning Ma'átu Laterbr /> Unless the players think of something clever, it will not normally be possible to question Ma'átu until after he's been put into the prison. The prison is a semi-underground hut with a sloping entranceway. The lower parts of the walls are banked earth, and the upper parts are thick logs. The roof is made of sod, which deadens sound. Inside, there's a chamber pot and a sleeping mat.
Za'üt will have been charged with guard duty by Ka'á. Ka'á will explain it along the lines of keeping Ma'átu safe from anyone angry enough to try to kill him and giving him enough time to calm down. He's promised that the council will talk with him in the morning and try to get him help from a Keténgku priest if he's still unable to be coherent in the morning.
Ainé can easily talk her way into the hut to see Ma'átu (don't roll). For Ka'ám and Dái, it's a Charm check with a +2 bonus for being extremely easy. For Ta'áku, it's a straight Charm check. It's impossible for Sátu or Razhí to talk their way in.
Razhí can dig through the sod roof and create a hole big enough for a person to enter.
Za'üt can be distracted away from the door by any reasonable ploy.
Consequences of the Murder
It's not expected that the players will solve the murder. If they do, the revelation will be so shocking that enough people in the village will refuse to believe it so that it won't be possible to take action against Ka'á. It will, however, undermine his leadership and make it less likely that he can gain acceptance of the ritual once its nature becomes known.
The main purpose is to raise suspicion about Ka'á and tension among the players. If they do get convincing evidence, then they've gained valuable knowledge to use against Ka'á when they need it.
This also opens up another slot on the Council of Elders. Given the precedent set this year, the tribe assumes the slots will be filled during the next Intercalary Days celebration. While there's no set number of elders, the assumption is that the two new members will be replaced. This is important to Ka'ám's player and Ainé's player, and it should be worked into NPCs conversations with them that they are likely candidates.
Leaving the Village

Ka'á, or Ra'tém and Utém if he's been too compromised by the events of last night, will insist that the party leave immediately in the morning. They can delay this to some extent, particularly if they're working hard to discredit Ka'á. If they're still trying to find the murderer and are preoccupied by this, give them whatever encouragement they need to leave the village. It's possible to have tribesmen outside of the elders agree that they will take action against Ka'á, or that they will protect and question Ma'átu when he's ready, or to give Ainé a strong premonition that she needs to see Ainú again. In general, the entire tribe has bought into Ka'á's argument and is extremely anxious to see them set off on their mission of salvation.
Unless other arrangements are made by the party, the pack & haulers will follow them to Ainú, receive blessings as well and then follow them until they're told to make camp and stay there. There was no command for them to seek a blessing, however, so they'll (reluctantly) obey orders that send them elsewhere.
Finding Ainú
Ainú does not live in a single location, though she does return to locations she's been in from time to time (see Ainé's character sheet). Consequently, there is no route for Ta'áku to follow. Ainé will need to pray to get guidance on the direction they should travel. Because of her Blessed attribute, she will be able to find the way. Don't bother rolling unless you want to make something up to increase the tension, simply give her descriptions along the lines of, "You feel that you need to head in a northwesterly direction," etc. Assuming there are no interruptions other than the zrné, the players will reach her at the end of the day.
Zrné Encounter
There is a pair of notorious zrné that are on the prowl in this region. This is the same pair that seven years ago maimed Za'üt and killed his brother Ta'üt. They fought back, injuring the zrné enough to escape, though Ta'üt later died from the zrné's poison. Za'üt took out the middle eye of one of the creatures with a lucky blow, and Ta'üt cut off a claw of the other one. This pair is famous in Strong Bow and as soon as anyone is able to see them clearly, they'll know who it is.
The zrné are hunting to kill. The best bet for the players not to be surprised is to have Razhí with them. He gets both his 50% chance at detecting ambushes, and his +4 seeing roll [Observation skill] (if the player's stated that he's being alert during the trip). The zrné are keeping downwind until the last possible moment so there's no chance of a smelling Observation roll. Other players can get an Observation or Psyche roll to sense something's wrong if they're being alert. If anyone has a success, then they can roll for Initiative the first round, otherwise the zrné automatically have initiative.
Since the zrné have been tracking the players, they get the opportunity to make their Analysis roll and add to the pool of Team points. Don't forget to use their team points when making their rolls.
Two-Eyed will attack the leading member of the party, while Lost a Claw will attack the rear. Note that Two-Eyed loses his attack bonuses due to his sight problems, and Lost a Claw does only damage x3 with his rear claws because of his lost claw.
Two-Eyed
Str 7, Dex 8, Int 1, Psyche 2, Willpower 4, Charisma 0 Init 12, Combat Value 8, Health Points 55, Shock Value 11 Magic Resistance 1, Pedhétl 1, Armor Value 4, Team Points 2
Skills: Analysis 1, Observation 2, Teamwork 2
3 attacks a round (all on a single individual):
3 attacks a round (all on a single individual):
Bite: -3 to attack, damage x6, poison (victim dies in 1d10 x Strength minutes)
Claws: no bonus to attack, damage multiplier x3
Rear Claws: -2 to attack, damage multiplier x6
Lost A Claw
Str: 7, Dex: 8, Int: 1, Psyche: 2, Willpower: 4, Charisma: 0
Init: 12, Combat Value: 8, Health Points: 55, Shock Value: 11
Magic Resistance: 1, Pedhétl: 1, Armor Value: 4, Team Points: 2
Skills: Analysis 1, Observation 2, Teamwork 2
3 attacks a round (all on a single individual):
Bite: -2 to attack, damage x6, poison (victim dies in 1d10 x Strength minutes)
Claws: +1 to attack, damage x3
Rear Claws: -1 to attack, damage x6
Help from the Rényu
The zrné are not alone. They've been followed by a pack of wild rényu who are keeping an eye on them, but don't feel comfortable attacking. If the humans look like they are doing well in their fight against the zrné, the rényu will stay in hiding and not help. If the humans look like they might lose, the rényu will jump in and help fight the zrné while they are still preoccupied with their human targets. There are 8 rényu.
Rényu
Description:
"They have a large, dog-like head with upturned ears, dark fur, and human-like arms and upper body. They walk on their hind legs, though they sometimes drop to all fours for extra speed, can speak, and are more than semi-sentient. Their forepaws are not as nimble as human hands, but they can carry things, open doors, and some use specially modified weapons." (Tékumel: Empire of the Petal Throne, p. 163)
Str: 4, Dex: 6, Int: 2, Psyche: 5, Willpower: 4, Charisma: 5
Init 8, Combat Value: 5, Health Points 50, Shock Value: 10
Magic Resistance: 3, Pedhétl: 1, Respect: 0, Team Points: 3
Skills: Hunting 2, Observation 1, Stealth 1, Tactics 1, Teamwork 3, Tracking 3
Fangs: +2 to attack, damage multiplier x 2
Note that Sátu can make mrúr of both the humans and the rényu. If this hasn't occurred to his player yet, the Voice will start whispering suggestions to him.
Dealing with the Poison
Unless the players are lucky, someone will probably get poisoned by the zrné. As long as it's not Ainé, they're okay. She was foresighted enough to bring along enough antidote to take care of three people. If more than three people are poisoned, she'll need to make a successful Hunting (Gathering herbs) roll to find ingredients. Each time she administers an antidote, she'll need to make a successful Medicine roll for it to be completely effective. If she fails the roll, then she's misjudged the amount needed (or made an error in its preparation). In this case, she's only delayed death by 1d10 x Strength hours. The victim will be able to walk, talk and perform light tasks, but cannot do anything strenuous. If she has more of the antidote, she can try again, but with a –2 difficulty modifier.
If Ainé is poisoned, then she can try to heal herself first. She'll need to make a Willpower check. If she succeeds, she can make her Medicine without a modifier. If she fails, then she's shaken and makes the Medicine roll with a –2 difficulty modifier. If Ainé is killed in the attack, then another character can rummage through her bag and attempt the Medicine roll. In this case, there's a –3 Quite Difficult modifier in addition to the –4 modifier for not possessing the skill. Ainé is capable of caring for the rényu as well as humans.
Rényu Encounter
The rényu are not from the area. They've migrated to move away from a large group of humans who moved into their den. They can describe the humans well enough for anyone making a Kúrt Hills Knowledge check to realize they belong to the Warriors of the Blue Shield legion. (Sátu gets a +2 Extremely Easy modifier.) Have everyone make another knowledge check to see how much they know about the history of the legion.
The rényu will be grateful if the zrné are killed, and even more grateful if Ainé applies any first aid to wounded rényu. If this is the case, they will relax their guard and be more forthcoming than usual. They wanted to settle in the area, but felt they couldn't with the zrné taking up residence there. They too have felt the effects of the drought. If they are told about the objective of the players' journey, they will offer their help.
If the players wish to be led to the Blue Shield warriors, they will oblige (hoping that one group of humans will drive out another). The Blue Shield warriors are a day's trek from wherever the players first meet the rényu.
There are several females in the group. If Razhí shows an interest in one, it will be reciprocated.
There are no young in the group, and they will be offended if Dái inquires after obtaining one. If Dái simply attempts to befriend one, he will have greater success.
They are open to the idea of teaming up with the human village, however. The humans will probably interpret this as 'adopting' the rényu, but the rényu see it as obtaining a measure of protection. They are a small pack and well aware that the odds of survival are stacked against them.
Encounter with Ainú
"Ainú" (actually Aishú)
Hermit Lay-Priestess of Avánthe, Strong Bow, 89 years old
Str: 1, Dex: 1, Int: 7, Psyche: 2, Willpower: 8, Charisma: 4
Initiative: 9, Combat Value: 1, Health Points: 45, Shock Value: 9
Magic Resistance: 3, Pedhétl: 1, Energy Pool: 9, Respect 15
Attributes: Older 14, Good Reputation 3
Defects: Bad Start in Life 2, Combat Limitation 2, Low Pedhétl 2, Nemesis 2, Physical Impairment 1 (Lame), Poor 2, Responsibilities 2, Secret 2, Ugly 2, Vow 2
Skills: Language (Thu'úsa) 2, Language (Tsolyáni, Spoken) 1, Knowledge (Kúrt Hills) 4, Hunting (Gathering plants) 5, Hiking 1, Medical 3, Deception (Offensive) 4, Observation 2, Ritual (Avánthe) 5, Theology (Avánthe) 1, Wilderness Survival (Kúrt Hills) 2
Aishú is the daughter of Ka'á's sister Chiné and an Avánthe lay priest from Haumá. The night Chiné went into labor, her husband Gayán was out with Ka'á and ended getting killed in the battle with the Worm soldiers. Meanwhile, Ainú, Gayán's sister, attended Chiné during her labor. Chiné received her new-born daughter with open arms only to see with shock that she had blue eyes. While still reeling from this discovery, she received the news of her husband's death. In a frenzy of despair, she grabbed a knife and slit her own throat. Ainú emerged from the hut, announcing that the baby was stillborn and Chiné had committed suicide. That night, Ainú declared that she no longer had any ties to Strong Bow and left. She secretly took Aishú with her.
Now Ainú was, like her brother Gayán, an Avánthe lay priestess who had traveled widely in the Kúrt Hills. She believed that through prayer and devotion, the demon could be driven out of Aishú. Aishú was raised as a strict vegetarian and steeped in the knowledge of Avánthe. Ainú lived to an old age, finally dying in 1022 A.S. when Aishú was 47 years old. Up to this point in her life, no one else knew of Aishú's existence. Whenever others of Strong Bow visited, Aishú hid and listened. Ainú developed a great reputation, and would be sought out for advice and blessings. When she died, Aishú decided to assume her identity. The key to this deception was Ainú's necklace. The centerpiece is a brilliant sapphire set in gold carved in the shape of leafy branches clasping it. Ainú explained that it was sacred to Avánthe and protected all who trusted in her.
Aishú wore it, hoping it would hide her eyes in some fashion and willing to accept death if it did not (what was there left to live for?). It did protect her. No one noticed her eyes, and all who came accepted that she was Ainú. Aishú is now an astonishing 89 years old. Strong Bow believes her to be beyond ancient and possessed of an avatar of Avánthe.
Aishú's Necklace
The necklace is a genuine talisman of Avánthe. It transmits a constant low level Domination spell. All who have friendly intent, whether intelligent or not, are drawn to her. All who would be hostile choose on an unconscious level to avoid her. Her intense self-consciousness about her eyes has added an additional effect of making all who meet her subconsciously avoid looking her in the eyes or noticing their color. The necklace has protected both her and Ainú before her from the dangerous wildlife of Tékumel, allowing them to live as hermits.
Meeting "Ainú"
Ainú will be puttering around her clearing, hanging up herbs to dry when the players arrive. She will greet Ainé in a friendly fashion. Give Sátu's player a note that he feels extremely uneasy in her presence. If anyone has said anything else to make you think they may feel less than friendly toward her, give them the same note. As long as she has the necklace on, no one can attack her. It is possible to remove the necklace if the action is not done with conscious hostile intent.
When someone explains the purpose of their mission, she will grow extremely distressed. She does indeed know all the details of the Urgent Supplication of Ultimate Devotion and is horrified by it. She will confess that she does not understand how such a ritual could belong to so gentle a deity as their Lady. She will muse:
"I confess that over my long years I have pondered upon it. The spilling of blood is part of nature, it is true, yet the Lady has never asked for it herself. The Urgent Supplication is carried out much like any other ritual. You go out into the fields, pray to our goddess, scatter the blossoms about that she loves so well. Then, the one who is the sacrifice, whether it be man or woman, young or old, steps forward and kneels. The priestess then approaches, takes a knife and cuts the throat of the sacrifice. As the life blood pours out onto the ground, the spirit-soul cries out to our Lady for forgiveness. It is said that she will always grant it. This ritual is performed very rarely. I have never seen it done. Who has volunteered to make this act of Ultimate Devotion?"
It is likely that Sátu is aware that he's been chosen for this role. The others are likely to know only if Sátu has shared the knowledge with them. Whether he speaks up or the players have to confess that they don't know, "Ainú" will make up her mind quickly. She will come back with them to see if there is another way. What she does not say is that if there is not another way, she will offer herself up as the sacrifice. She will be very insistent on this matter and withhold her blessing from the hunt. If they agree to bring her, they'll need to create a small palanquin and carry her as she is in no shape to walk. (The pack and haulers can do this.) If they do not agree and leave without her blessings, two of the pack and haulers will sneak away at the first opportunity to take her back to the village.
The Hunt
"Ainú" will direct them to go up higher into the hills where she knows about a hidden spring. When they arrive, there will be a small herd of nráishu grazing in the meadow and drinking from the spring. The players will be downwind from them and so have not been noticed yet. The spring comes up near the foot of a steep rise in the hill so it's possible to encircle the herd with a halfcircle and then let loose the arrows. If the players seem uncertain what to do, simply have them make Hunting rolls and give them suggestions. You can play out the hunt as a full combat, or simply give them the kills as long as the arrows hit. If you play out the combat, then the nráishu will make a run for it as soon as the attack starts, attempting to kick only those who are in their way. The players will have a chance to shoot arrows for three rounds before the nráishu reach the woods and become more difficult targets. Any nráishu reduced to fewer than 15 Health Points or sustaining more than their Shock Value in a round will be unable to run and easy for Dái to reach and finish off with his sword.
Nráishu
"Six-legged, deer-like herbivores, black or dark brown, with long-snouted faces. They see well in the dark, and they are often active at night or twilight. Their front paws are armed with claws. . . Nráishu meat is edible and almost too sweet in taste." (Tékumel: Empire of the Petal Throne, p. 169)
Str: 4, Dex: 4, Int: 1, Psyche: 3, Willpower: 3, Charisma: 3
Initiative: 7, Combat Value: 4, Health Points: 35, Shock Value: 7, Magic Resistance: 2, Pedhétl: 2
Observation 3, Teamwork 1, Stealth 2
Claws: damage multiplier x 2, Low Penetration
Hooves: damage multiplier x 3, Low Penetration
Encounter with the Fa'át and the Warriors of the Blue Shield
What is not clear until the players start to advance on the dead or dying nráishu is that there are more arrows in the animals than can be accounted for, arrows that they don't recognize. At the same time that they're noticing this, five Warriors of the Blue Shield will also be emerging from the woods into the meadow. They will not be happy. One will angrily shout, "This is our kill! We've been tracking them!"
As they get closer, have Ka'ám make an Intelligence check, with the +3 Nearly Trivial modifier. Everyone else can make an Intelligence check with the +2 Extremely Easy modifier. Razhí does not need to make a check as the scent is unmistakable. The angry man wearing the insignia of the legion is Fa'át, Ka'ám's brother who disappeared and is presumed dead. Just as they are making the connection, so does he. Fa'át will stop in tracks, then exclaim in surprise and clasp Ka'ám in a bear hug. The other four soldiers are unknown to the players.
Reason for Disappearance
After expressing his joy at seeing clan brothers and cousins again, Fa'át will grow serious and warn them not to tell anyone in the village. They do not wish to put anyone there at risk. If questioned on this, he will explain their fears about Kanmi'yél Nikúma III's wrath if he learns of the continued existence of the legion. If he is pressed on why he left, Fa'át will be uncomfortable and ask his fellow legionnaires to move out of earshot. He will also ask everyone except the players and "Ainú" to move away (Diné will pretend to comply, but will actually stay close enough to hear). Then he will relate the entire strange tale of his father and the Eye of Bestowing Life. He will end a plea to "Ainú": "It's what's caused all our troubles, isn't it? The drought, the scarcity of game? Avánthe is displeased with him. It's an abomination!"
Ainú will disagree, "Avánthe is the source of all life. The circle of life may be short or long, but she does not begrudge it. What matters is how Ka'á lives his life. Are his actions lán? Does he do what is best for the tribe?"
News About the Drought
Fa'át will agree to give up all the kills to the players if they mention how much they need the meat. He will be puzzled, agreeing that game is very scarce in this area. He'll mention that this is a very localized drought, extending not much beyond Strong Bow's traditional hunting area. Their plan is to move around each year so as not to stress each area too much. They've found it difficult enough to hunt here that he's about to recommend they just leave.
While this conversation is going on, the other legionaries have completely relaxed their guard. Along with the pack and haulers, they are starting to skin and bone the nráishu. If Sátu wishes to try something, he will have complete surprise.
Legionaries
Str: 7, Dex: 7, Int: 4, Psyche: 4, Willpower: 6, Charisma: 3
Initiative: 13, Combat Value: 7, Health Points: 70, Shock Value: 13, Magic Resistance 4
Long Sword 3 (target number 10), damage x 4
Long bow 1 (target number 8), damage x 5
The Finale
Obviously much will now depend on how the players react to this information. The main possibilities are returning to the village to:
1. Carry out the Urgent Supplication of Ultimate Devotion
This will bring about a dramatic confrontation between "Ainú" and Ka'á. "Ainú" will reveal her true identity and let the Domination spell drop so that all may see her eyes. She will declare that her final act of devotion to Avánthe is to sacrifice herself. If possible, she will have borrowed Ta'áku's blade and will cut her own throat, just as her mother did so many years ago.
If somehow they return without "Ainú," Ka'á will want to carry out the sacrifice immediately with Sátu as the victim. In the players' absence, he has talked individually with all the adults in the tribe and brought them all over, more or less, to his views on the matter. Only Liné is protesting, but she is not backing her words up with actions. If the players don't choose to help Sátu when Ka'á comes for him, then it's up to Sátu to avoid being sacrificed.
If this ritual is carried out, no matter who is sacrificed, it will call down Avánthe's wrath in the form of the Spirits of the Water, offended at the lack of water in the area.
There is a crack of lightning, and for an instant the air is filled with wraith-like beings that seem to be wisps of fog. They swirl about you and howl in anger. The atmosphere around you alters so that it's as if you were at the bottom of a vast depth of cool water. Overhead, golden sunlight radiates down, though the sky cannot be seen. You feel the currents of water rushing about you, and just as you begin to choke, your lungs filling up with water, the vision recedes. You come to lying on the ground as the sky opens up above you and rain beats down in heavy torrents, as if making up for months of being held back.
2. Deposing Ka'á
The players can be returning with quite a large entourage – a pack of rényu, the hermit Avánthe priestess, Fa'át and four other legionaries as well as food for all. They may wish to make a dramatic stand before the village denouncing Ka'á's secret of the Eye of Bestowing Life and his murder of Ta'áv (if they figured that out). The murder, his imprisonment of Ma'átu and his secrecy are their strongest arguments. They will find that many of the older members of the tribe had some kind of suspicion about Ka'á's lifespan, but interpreted it as a special blessing from Avánthe (it was only 23 years ago when he was last resurrected). Ainú's blessing will make all the difference for them. If she supports a new patriarch, the players will be able to persuade the rest of the tribe to go along. Ka'á will not willingly give up the Eye, but it will also do him no good if no one is willing to revive him when he dies.
3. Confiscating the Eye of Bestowing Life
They may wish to not rock the boat politically, but still desire the Eye for themselves. In this case, they'd need to either steal it from Ka'á or fight him for it. He will never willingly give it up. He cannot be shamed by denunciations of his behavior, even if his murder of Ta'áv is thrown in his face.
4. Dealing with Sátu
This will depend greatly on how Sátu is played. If his player is reserved or careful, there may be no way for the other players to find out about the Durritlámish worshiper in their midst. If Sátu makes it through the scenario and keeps all his secrets, then even if the Urgent Supplication is carried out, the drought will reoccur next year. In fact, the longer Sátu continues to connect with Kurritlakál, the greater the drain of extra-planar energy will be. The effects will progress from simple drought to barrenness among the animals until the landscape will take on a blasted appearance. Relief will only come if Sátu stops trying to use the Embrace, if he dies and someone who doesn't worship the Worm inherits the Embrace, or if someone who knows how to ward obtains the Embrace.
Characters
Ainé
20 years old, Strong Bow, Avánthe
Description: Confident and determined
Character Stats

Strength: 3
Dexterity: 5
Intelligence: 6
Psyche: 5
Charisma: 4
Willpower: 6

Combat Values

Initiative: 11
Combat: 4
Health Points: 45
Shock Value: 9

Magic & Other

Pedhétl: 4
Energy Pool: 23
Magic Resistance: 5
Respect: 9
Teamwork Pool: 0
| | | | |
| --- | --- | --- | --- |
| Skills | Target Number | Attributes | Defects |
| Language (Thu'úsa) Spoken 2 | 8 | Blessed 2* | Responsibilities 2 |
| Language (Tsolyáni) Spoken 2 | 8 | Friends in High Places 1 | Nemesis 2 |
| Knowledge (Kurt Hills) 2 | 8 | Highly Skilled 2 | |
| Etiquette (Low Clan) 1 | 8 | Good Rep 1 | |
| Hiking 1 | 7 | Older 1 | |
| Hunting (Gathering herbs) 1 | 7 | | |
| Instruction 1 | 7 | | |
| Medical (Human, Vet) 2 | 8 | | |
| Poisons 1 | 7 | | |
| Ritual (Avanthé) 3 | 9 | | |
| Theology (Avanthé) 1 | 7 | | |
Notes:
*You tend to meet the right people for Avánthe's purposes. You get a critical success on a 9 or a 10 if in an area of her
influence (shrine, recent sacrifice). You're lucky (+1 to Gambling).
You are a lay priestess of Avánthe, the first your tribe has had in several generations. When you first expressed your desire to your mother Até, she was puzzled over how to deal with you and consulted with Ka'á, the tribe's patriarch. He proclaimed that he would send you out with Za'üt and Ta'üt, the best hunters and trackers in the tribe. If you could find the holy hermit Ainú, she who is eternally devoted to Avánthe, then you could become a priestess and learn from her. Your heart sank at the news, certain that you would merely come trudging back to the tribe, covered in shame and failure. Many seek Ainú, and only a few find her. But you left with your young head held high. You said a prayer at each forking in the paths and before the sun set that day, you stepped into the clearing in which Ainú lived. (Ta'üt told you later that he'd never seen anyone find her so fast.) Ainú questioned you about your motives and your family. Her voice softened noticeably when you named your father Gayán. You stayed with her for months and began to learn the lore of herbs, which will heal and which will kill. You learned how to make sacrifices to Avánthe and about the nature of the Lady. She then sent you away with instructions to return next year after you'd praticed your knowledge. This pattern continued for many years – you set out with protection, prayed and found your way to her (her dwelling place changed each year), stayed for months and learned from her and then returned home. In this way, you grew greatly in knowledge. Aishú never spoke about herself and never removed the blue veil which she wore always over her head and face, but she was unfailingly kind to you. Finally the day came when she sent you away not with instructions to return next year, but with words of final parting. You protested that you still had much to learn, there were rituals she'd mentioned that she'd never taught you. Ainú remained silent for a moment. "That is because, my child, some things are dark and dangerous and best left unknown." Then she laid her hands upon you and blessed you. It's been 2 years since you've last seen her.
Your medical knowledge has elevated your status in the tribe greatly. Once your cousin Diné went out berry-picking on her own and ate what she picked. That evening she fell ill with a terrible pain in her stomach. Her mother Liné was frantic and summoned you to their hut. You examined the stains on her hand, the scent on her breath and checked all her symptoms. Soon you determined which poisonous berry she'd eaten and concocted a paste to neutralize it. It took several people to hold her down and get the paste (mixed with hot tea) down her throat, but you saved her life. Your aunt has been grateful to you ever since, and even the elders treat you with respect. It's whispered that you may even become an elder some day. This is possible because you are Aridáni. Once a Palace of the Realm official visited your village, and since you were 14, you declared before him your intention to be Aridáni. You are the first Aridáni woman in living memory in your tribe.
You only wish that your cousin Diné were more respectful of you. She'd always liked to tag along after you, but things only got worse after you saved her life. When you declared Aridáni status, she tried to declare it too. The official just laughed at her because she was only 11 and didn't even have a real name yet. She tries to learn the rituals by watching you and always wants to go out gathering herbs with you. She's an adult now and even refuses to get married because you have not married. Fortunately everyone has stopped caring about this since so many of the young men left.
Goals
1. Ainú is a very old woman. You want to see her again before she dies.
2. Save any who become injured. (You couldn't save Ta'üt when he died from a zrné's poison as he was too far away from the village at the time.)
Dái
17 years old, Strong Bow, Avánthe
Description: Short, stocky and muscular
Character Stats

Strength: 7
Dexterity: 6
Intelligence: 4
Psyche: 6
Charisma: 6
Willpower: 4

Combat Values

Initiative: 10
Combat: 7
Health Points: 55
Shock Value: 11

Magic & Other

Pedhétl: 4
Energy Pool: 22
Magic Resistance: 5
Respect: 5
Teamwork Pool: 2
| | | | |
| --- | --- | --- | --- |
| Skills | Target Number | Attributes | Defects |
| Language (Thu'úsa) Spoken 2 | 6 | Attractive 1 | Bad Days 2* |
| Knowledge (Kurt Hills) 2 | 6 | Aptitude (Sword) | Impulsive 2 |
| Etiquette (Low Clan) 1 | 7 | Good Rep 1 | Uneducated 1 |
| Hiking 1 | 5 | Highly Skilled 1 | |
| Hunting 1 | 5 | | |
| Charm (Social) 2 | 8 | | |
| Climbing (Trees) - Familiarity | 6 | | |
| Teamwork (Hunting) 2 | 8 | | |
| Wilderness Survival 1 | 5 | | |
Weapon

Short Sword

Skill

3

Target No.

10

Initiative

3

Damage

x3

Range

0

Notes
Notes:
*The first time you make a Skill check each day, check to see if it will be a Bad Day. A roll > 6 means a Bad Day.
On these days, a 10 is a critical failure, and a 1 is just a normal success.
You are a wonder with the sword. Everyone in the tribe acknowledges your superiority. This makes you a valued member of any hunting expedition. Who cares if you can't be bothered to examine the mud closely for tracks or look for broken twigs as signs of passage – when a maddened zrné attacks, you're the person everyone wants at their side. Afterwards at the feast, you get choice cuts of the meat. The only reservation, which you never speak about to anyone, is that sometimes things just go wrong for you. More than once, you've almost died trying to finish off the beast that the archers wounded for you because you slipped on wet leaves or a snake startled you or the call of a creature distracted you. It's frustrating and more than a bit alarming.
Despite your skill and your easy smile, you've never been terribly popular. Fa'át, the eldest son of the patriarch Ka'á, never included you in his circle of friends. When he put together hunting expeditions, he only included you if there were rumors of zrné in the area. It's possible he didn't want to outshone by you. It's also possible that he coldly remembered the times you laughed at him when he bragged about his prowess. You've always had a hard time keeping your mouth shut when provoked. Life's been easier for you since Fa'át and his friends disappeared. There's so few young men left that you're as precious to the tribe as a steel blade. Two girls have already been promised in marriage to you.
Goals
1. You want a rényu like Razhí, Ka'ám's rényu, someone who will protect you when things go wrong but not gossip about it afterwards.
2. Dazzle your clan cousins with your sword skill.
Ka'ám
17 years old, Strong Bow, Avánthe
Description: Regal – piercing eyes and a commanding voice
Character Stats

Strength: 4
Dexterity: 4
Intelligence: 5
Psyche: 4
Charisma: 5
Willpower: 4

Combat Values

Initiative: 8
Combat: 4
Health Points: 40
Shock Value: 8

Magic & Other

Pedhétl: 4
Energy Pool: 22
Magic Resistance: 4
Respect: 0
Teamwork Pool: 1
| | | | |
| --- | --- | --- | --- |
| Skills | Target Number | Attributes | Defects |
| Language (Thu'úsa) Spoken 2 | 7 | Attractive 2 | Secret |
| Knowledge (Kurt Hills) 2 | 7 | Got the Breaks 3 | Xenophobe ** |
| Etiquette (Low Clan) 1 | 6 | High Lineage 2 | |
| Hiking 1 | 5 | Highly Skilled 1 | |
| Hunting (Forest) 2 | 6 | Resolute 1* | |
| Animal Handling (Rényu) 2 | 6 | | |
| Language (Tsolyáni) - Fam | 4 | | |
| Planning 1 | 6 | | |
| Teamwork (Hunting) 1 | 5 | | |
| Wlderness Survival 1 | 6 | | |
Weapon

Short Bow
Short Sword

Skill

1
1

Target No.

5
5

Initiative


3

Damage

x3
x3

Range

40


Notes

2-handed
Notes:
* +2 to resist starvation, interrogation. +1 to Wilderness Survival checks.
** You dislike and distrust all those outside your tribe.
Some would call your life charmed. You're the third son of the patriarch Ka'á, and the best looking man in the tribe. People naturally listen to you and follow you. Ka'á has clearly been grooming you for an elder's position, in addition to your two brothers. While you don't particularly excel at anything, you're competent at virtually anything. Even when your father gave his rényu (which as a reputation for being difficult) to you, you easily befriended it.
The problem is that you don't want this life. You don't want the responsibility of being an elder and thinking of solutions to everyone's problems. You want to enjoy a quiet, easy life of being just another hunter in the tribe. You used to have a plan for this – after your older brothers became elders, you were going to go to your father and sweet talk him. Explain that you felt the council of elders should represent all the lineages in the tribe and for the good of the tribe, you would sacrifice your position for someone from the Sa'á family or even the Za'á family. In fact, the lay priestess Ainé looked like a prime candidate for your presumptive seat on the council. That plan fell to dust when your oldest brother Fa'át disappeared with the other young men mere weeks after joining the council, and your other brother Ta'áv suddenly stopped participating in tribal life and devoted himself completely to the lethargy of extreme Drá worship. Though Ta'áv is nominally on the council, you know his poor showing is shaming the family. Your father is looking to you to uphold the family honor.
Fa'át's fate has preyed on your mind. He had always looked forward to his inevitable elevation in status so he was proud and happy at the Intercalary Days feast when he was inducted into the council of elders with Ta'áv. But afterwards, his face was always dark and scowling, and he barely glanced at your father. You tried to ask him what was wrong, but he brushed you aside. Several weeks later, he was gone, along with all his friends.
Ta'áv has behaved equally strangely after the Intercalary Days feast. He retreated into his hut for days and did not emerge. When he finally did, he carried a bloody knife. With it, he had carved the symbol for Drá into his chest. He cast it aside on the ground, walked to the fields outside the village and lay down in the sun. That's virtually all he's done since. You've even barely heard him utter a word.
Goals
1. Find out what happened to Fa'át.
2. Build support for someone other than you to be the next elder.
Sátu
16 years old, Strong Bow, Avánthe
Description: Sullen and portly
Character Stats

Strength: 4
Dexterity: 4
Intelligence: 7
Psyche: 7
Charisma: 2
Willpower: 4

Combat Values

Initiative: 8
Combat: 4
Health Points: 40
Shock Value: 8

Magic & Other

Pedhétl: 7
Energy Pool: 40
Magic Resistance: 7
Respect: -5
Teamwork Pool: 0
| | | | |
| --- | --- | --- | --- |
| Skills | Target Number | Attributes | Defects |
| Language (Thu'úsa) Spoken 2 | 9 | Aptitude (Magic) | Bad Reputation |
| Knowledge (Kurt Hills) 2 | 9 | High Pedhétl 3 | Combat Limitation 2 |
| Etiquette (Low Clan) 1 | 7 | Higly Skilled 1 | Ugly 1 |
| Hiking 1 | 5 | Magical Ability 1 | Vow |
| Hunting 1 | 5 | Special Item 2 | Secret (Durritlámish) |
| Magic (Ritual) 3 | 9 | Skein of Destiny | Secret (Magic) |
| | | | Secret (Your item) |
Weapon

Short Bow
Short Sword

Skill

Fam
Fam

Target No.

1
1

Initiative

0
3

Damage

x3
x3

Range

40


Notes

2-handed, High Pen.
Spell

Dessication
Necromantic Domination
Necrofacture

Cost

3
18
20


Target

One
Two
One

Range

15 meters
50 meters
Touch

Duration

variable
12 hours
Perm

Notes/Variants

Involving, debilitating
Involving, debilitating
Creates a Mrúr
Notes:
* Due to your combat limitation, you also suffer a –2 penalty to defense rolls.
You were born into another tribe, Damp Earth. Damp Earth were Sárku and Durritlámish worshippers, originally from the southwestern Kraá Hills that migrated over the generations to the northeastern Kúrt Hills. You retain a very few childhood memories from your time among them. Your clearest memory is of your last day among your clan. One evening you were eating dinner by the fire pit when the man seated across from you gave a sudden cry and toppled forward, an arrow protruding from his back. In an instant, the air thickened with arrows and falling bodies. Your mother fell over you, her dead body pinning you to the ground. You froze as the attackers came out of hiding and moved among you, kicking the bodies and slitting the throats of all who still moved. You waited for the knife at your throat, but it never came as a warrior simply kicked your limp body and passed you by. They were legionnaires, all bearing the symbol of a blue shield. It took years before you connected that symbol to a name: Warriors of the Blue Shield, a disgraced legion devoted to Avánthe but revealed as a foe of the Imperium by the emperor Kanmi'yél Nikúma, the Scourge of Vimúhla.
rescued the only keepsake you could, your mother's leather jerkin. You put it on, and it shrank, molding itself to your body. The whispers immediately began filling your head. You sat for days, listening to your dead kinsmen, drinking in their anger, pain and sorrow until their voices died out and another voice, that of the demon Kurritlakál replaced them. Kurritlakál offered practical advice, and you followed it, arising and leaving to find a new home.
In time you came upon Strong Bow. You obeyed the voice and kept secret your allegiance to Durritlámish, pretending to the universal Avánthe worship of the area. You don't quite look Kúrtani – you don't have bandy legs and you're portly rather than wiry, but everyone just attributes it to unfortunate ugliness. The widows of the tribe adopted you as one of their own, and you were initially praised as one favored by Avánthe since you'd survived in the forests on your own. (You made up a story of a pack of zrné killing your tribe.) You grew up among them, yet not part of them. You kept secret your ability to cast spells as the nature of the spells would reveal your falsehood. You also kept secret the magical nature of your leather jerkin. It's grown with you as you've grown, but no one seems to have noticed or questioned it. The longer you've stayed with them, however, the harder it's been. They've tried to train you to be a hunter, but you are worse than useless. You've gotten used to the feel of a bow and a sword, but you freeze in any combat, overwhelmed by your memories of that awful attack. In disgust, your fellow hunters have learned not to rely on you and mock your pathetic attempts. You don't care what they think of you. You're simply biding your time until you can have your revenge on the Warriors of the Blue Shield. In preparation for this, you've made a concerted push this year to get Kurritlakál to teach you a more powerful spell than Desiccation. You've spent a lot of time off by yourself, absorbing the teachings of how to create undead (Necrofacture) and dominate them (Necromantic Domination).
[Your Skein of Destiny, as told to you by Kurritlakál, is that your death will further the designs of the Worm Lord himself, Sárku.]
Goals
1. Get revenge for the murder of Damp Earth, preferably on the Warriors of the Blue Shield. In the end, though, any fervent Avánthe worshipper would do. Turning them into undead would be particularly perfect.
2. Keep your secrets.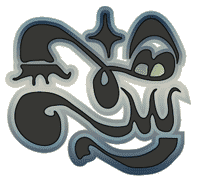 The Embrace of Kurritlakál (a 300 point special item)
Base: 0 (leather jerkin)
Extrusion Entity 2 300 points
Mentor 2 300 points
Area Dependent 1 -100 points [Won't function in low magic areas or when blocked by warding spells. It then takes 1d10 rounds to function again.]
Enticing 1 -100 points [Whether the wearer is attracted to or repulsed by Kurritlakál, a terrible loneliness engulfs anyone who removes the jerkin. –3 Willpower stat check to remove and keep off.]
Psychically receptive -100 points [The wearer can't block his mind to any nearby psychic echoes.]
This "leather jerkin" functions as a portal, a link to the extra-planar entity known as the demon Kurritlakál. [See the Book of Ebon Bindings, M.A.R. Barker, pp. 41-44 for full information on Kurritlakál] Kurritlakál is the most reasonable and affable of the puissant Demon Lords, but he has only been infrequently summoned to Tékumel's plane, and the knowledge of how to do so is well lost. The powers of Kurritlakál include Gifting (bestowing wealth), Consuming (ingesting the souls of victims), Sundering (tearing into small bits), Comminution (utilizing teeth to pulverize into minute particles), and Descrying (perceiving an event or person on this or another plane). It is unclear whether the wearer is communicating with the Demon Lord himself, or with one of his minions who speaks in his name. It is also unclear for what purpose the Demon Lord chooses to communicate with the wearer.
What is clear is the effects of wearing the Embrace. The voice functions as a mentor to the wearer, teaching any with magical ability the spells of Durritlámish, to whom the Demon Lord is allied. If called upon, whether consciously or unconsciously ("for Lord Kurritlakál can perceive every ambition, every yearning, every hidden lust and secret shame which lies within the breast of a man"), the voice will offer advice to the wearer. However, the wearer also cannot block his mind to any nearby psychic echoes. In practice, this means he can hear the dead when in the vicinity of their bodies for up to 30 days after their death. This is true of all intelligent and semi-intelligent species and applies to a lesser extent to non-intelligent species. Thus, eating fresh meat can be an unpleasant experience. With great effort, the wearer can communicate with these psychic echoes, asking them questions. (At a cost of 1 health point per minute, evidenced by bleeding from noses, mouth, ears, eyes, etc. as the cost mounts.)
Ta'áku
19 years old, Strong Bow, Avánthe
Description: You'd be more attractive without the scar on your face
Character Stats

Strength: 6
Dexterity: 6
Intelligence: 6
Psyche: 3
Charisma: 3
Willpower: 6

Combat Values

Initiative: 12
Combat: 6
Health Points: 60
Shock Value: 12

Magic & Other

Pedhétl: 4
Energy Pool: 23
Magic Resistance: 4
Respect: 0
Teamwork Pool: 2
| | | | |
| --- | --- | --- | --- |
| Skills | Target Number | Attributes | Defects |
| Language (Thu'úsa) Spoken 2 | 8 | Aptitude (Hunt) | Low Lineage 1 |
| Knowledge (Kurt Hills) 2 | 8 | Aptitude (Track) | Nemesis 2 |
| Etiquette (Low Clan) 1 | 7 | Higly Skilled 2 | Responsibilities 2 |
| Hiking 1 | 7 | Harmony / the 5 senses | Uneducated 1 |
| Hunting 4 | 10 | Older 1 | |
| Stealth (Forest) - Familiarity | 5 | | |
| Teamwork (Hunting) 2 | 7 | | |
| Tracking | 10 | | |
Weapon

Dagger
Short Bow
Short Sword

Skill

Fam
1
Fam

Target No.

5
7
5

Initiative

2
0
3

Damage

x2
x5
x3

Range

0
120
0

Notes


2-handed, High Pen.
Notes:
* +1 to Wilderness Survival checks
You're the finest of the tribe's upcoming hunters and trackers. In fact, though the elders don't want to admit it yet, you're likely the best hunter and tracker in the tribe, period. Previously, the best hunter was Za'üt and the best tracker was his brother Ta'üt. That was before their encounter with a pair of deadly zrné that left Ta'üt dead and Za'üt lamed. Though he had a young son himself, old Za'üt came to you one night and bestowed upon you his dead brother's dagger. The dagger is a thing of beauty, inlaid with intricate patterns of blue on the blade. "It is blessed by Avánthe, through her priestess Aishú. All creatures who give up their life's blood to it are favored by the Lady." The honor Za'üt showed to you that day has carried you through many a dark time.
Your life in the tribe is not easy. You've never known how to relate to people and so keep to yourself a lot. Others might say this is because all four of your fathers died during your childhood, but it's not something that interests you. You feel at home in the forest, among the animals. It's almost as if you were one with them. Your natural talent has meant that you are bringing in an ever increasing portion of the tribe's meat. But lately you feel that the patriarch Ka'á and the elders resent how much they are beginning to depend on you. You know that people whisper behind your back, suggesting that surely you must know where the young men went, or at least, why they left. And then there is the fact that with so many young men gone, you are beginning to look like very good marriage material to many of the young women in the tribe. You just wish they would leave you alone.
Goals
1. Display your hunting prowess (you would love to kill the zrné who murdered Ta'üt and lamed Za'üt).
2. Discover what happened to the young men so that you can end the whispers.
Razhí
10 years old, "owned" by Ka'ám
Description: A fine, muscular specimen of rényu
Character Stats

Strength: 4
Dexterity: 6
Intelligence: 4
Psyche: 5
Charisma: 5
Willpower: 4

Combat Values

Initiative: 10
Combat: 5
Health Points: 50
Shock Value: 10

Magic & Other

Pedhétl: 1
Energy Pool: 7
Magic Resistance: 3
Respect: 0
Teamwork Pool: 3
| | | | |
| --- | --- | --- | --- |
| Skills | Target Number | Attributes | Defects |
| Language (Thu'úsa) Spoken 2 | 6 | Highly Skilled 1 | Low Status 2 |
| Knowledge (Kurt Hills) 2 | 6 | Older 2 | Second-Class Citizen |
| Etiquette (Low Clan) 1 | 5 | Tough 2 | Secret |
| Observation 3 | 8 | Good Hearing | |
| Hunting 3 | 7 | Good Smell | |
| Running 1 | 5 | See in the dark | |
| Tactics 2 | 6 | Heightened Awareness | |
| Teamwork 3 | 8 | Natural Weapon | |
| Tracking 3 | 7 | | |
Weapon

Fangs

Skill

2

Target No.

9

Initiative

0

Damage

x2

Range

0

Notes

High Penetration
Notes:
+4 to hearing checks (use Observation skill)
+4 to smelling checks (use Observation skill)
You can see in the dark.
50% of the time, you can perceive ambushes, individuals and physical dangers within 10 meter range.
Since you were a young cub, you have lived with this tribe of humans. One day your mother never came back from a hunting trip and alone among your litter-mates, you ventured out to find her. Instead, you were found by the human Ka'á who took back to his home. He treated you kindly, but as if you were a simpleton. When you tried to correct him, he hit you. It was your first lesson in human etiquette. Since then, you have progressed greatly in your understanding of human ways. You found that you have much more freedom when you play along with the humans' misconceptions. They are your pack now, and you hunt, eat and sleep with them. Several years ago, Ka'á "gave" you to his son Ka'ám with instructions to keep him safe. Ka'ám is not bad for a human and treats you respectfully in his own way, though even he has no idea of your real intelligence.
You are a valued member of your human pack, often able to alert them to obvious dangers that they seem unable to perceive. But lately you have grown restless. A human pack is all very fine and well, but you would like a mate. You've been extra attentive these last few months when you go out with the hunters, but you've yet to smell a rényu pack in the area. You have not lost hope however, especially since the humans are starting to go further and further abroad in their search for game.
Goals
1. Find a mate.
2. Keep Ka'ám safe.
Recent History of Your Troubles
During the last Intercalary Days, Fa'át and Ta'áv were inducted into the Council of Elders. There was some grumbling about this at the time as it kept all elder positions within the patriarch Ka'á's family. Fa'át and Ta'áv were fine young men, but Ketán and Ta'á were both older and from the burgeoning Sa'á lineage which deserved more say in the tribe's leadership. Now, Ta'áv was easygoing and well-liked so most of the looks and muttered comments were directed towards the more ambitious and forceful Fa'át. It's true, people said later, that Fa'át looked unhappy in the days immediately after his elevation, before the scowls and whispering began in earnest. Old Za'üt claimed that it stopped raining that day too, but the widow Liné remembers the last rain as coming two weeks after that.
"He'd been chatting up the other young men, quiet talks, away from the fire pit. I figured he was making allies, getting' people on his side. Then it rained one night, thundering and lightning like Lord Karakán himself was coming to visit. And the next morning, he was gone. And all those other fine young men too."
The rain washed away their trail, if ever there was one and they weren't just taken by demons in the night. But demons wouldn't take their bows and swords as well. The patriarch Ka'á sent out his best tracker, Ta'áku, to look for them, but he found nothing. After Ta'áku's return, Ta'áv cut the symbol of Drá the Uncaring into his chest and went out each day to lie in the meadow beyond the fields, staring at the sun. He spoke to no one, forsaking all his duties, old and new.
Then, just as the rain and the men deserted the village, the animals seemed to as well. Over the months, the hunting has become harder and harder. You're forced to go further and further afield to find your prey. Without the rain, the women's crops are growing poorly too. There's a growing sense among you that the Lady Avánthe is displeased. In some way, you have displeased her so greatly that she has cursed you, completely and utterly.
Now food is growing scarce, and a sense of desperation is taking hold among you. Something must be done soon.
Village Population
Notables
Patriarch – Ka'á
Council of Elders: Ra'tém, 47, of Ka'á's family, "Quartermaster"
Utém, 42, of Ka'á's family, "Head of the hunters"
Ta'áv, 19, son of Ka'á, a Drá worshipper
Old Za'üt (the lame), 46, of Ka'á's family, wise, trains the youngsters
Liné, 48, eldest of the widows
Ka'ám, 17, last remaining son of Ka'á
Ainé, 20, lay priestess
The remaining men
Ketán, 31, of Sa'á's family – solid & dependable
Ta'á, 27, of Sa'á's family – children's favorite
Ma'átu, 31, of Za'á's family – simple-minded
Ta'áku, 19, of Za'á's family – best hunter
Dái, 17, of Sa'á's family – best swordsman
Sáti, 16, the outsider we (Liné) adopted
The widows
Nulé, 47, superstitious gossip
Atané, 41, Ta'üt's widow
Até, 39, Ainé's mother
Ke'él, 37
The boys
Ta'á's four boys, 12, 10, 8, and 6 – wild ones
Ra'tém's boy, 11 – too arrogant
Za'üt's boy, 8 – quiet, good with his hands
Ke'él's boy, 6 – a mama's boy
Ra'ám's boy, 3 – awaits his daddy's return
The wives
Liyása, 38, to Ka'á - proud
Elulén, 35, to Ra'tém
Tanulé, 33, to Utém
La'él, 35, to Za'üt – kind
Ulé, 30, to Ketán
Ta'él, 29, to Ta'á
Rúa, 17 to Kái, now Ra'tém
Ainúl, 22, to Ra'á, now Utém
Balané, 19,Ra'ám, now Utém
The girls
Za'üt's girl, 12
Ke'él's girl, 10
Ketán's girls, 8 and 3
Ra'á's girls – 7, 5, and 3
Ra'tém's girl, 4
Kái's girl, 2
The unmarried women
Finé, 19, Atané's daughter
Diné, 17, "Aridáni"
Ralé, 16, Ra'tém's daughter
Uté, 15, Atané's daughter
Ka'él, 14, Ke'él's daughter
Protocol of the Hunt
If hunting in the deep woods, take along people who can haul the carcasses back to the village. Establish a trail head camp where they stay so that the hunters only have to transport the carcasses back to the trail head.
Skin and bone the animals immediately, either at the site of the kill or at the trail head camp, if it's not too far from the site of the kill. Place the meat in heavy bags that can be lashed directly onto pack frames and carried on your back or attached to a harness that goes over the hauler's shoulder and is pulled out. The method of transport depends on the size and quantity of the meat.
Meat needs to be taken back very soon to the village so prevent spoilage.
Meat that's being transported back to the village needs to be defended from other predators that may want to scavenge it. Usually older men or the youngest hunters will guard the haulers. It's also customary to bring along foul-smelling herbs to rub on yourself to deter predators.